Attachment: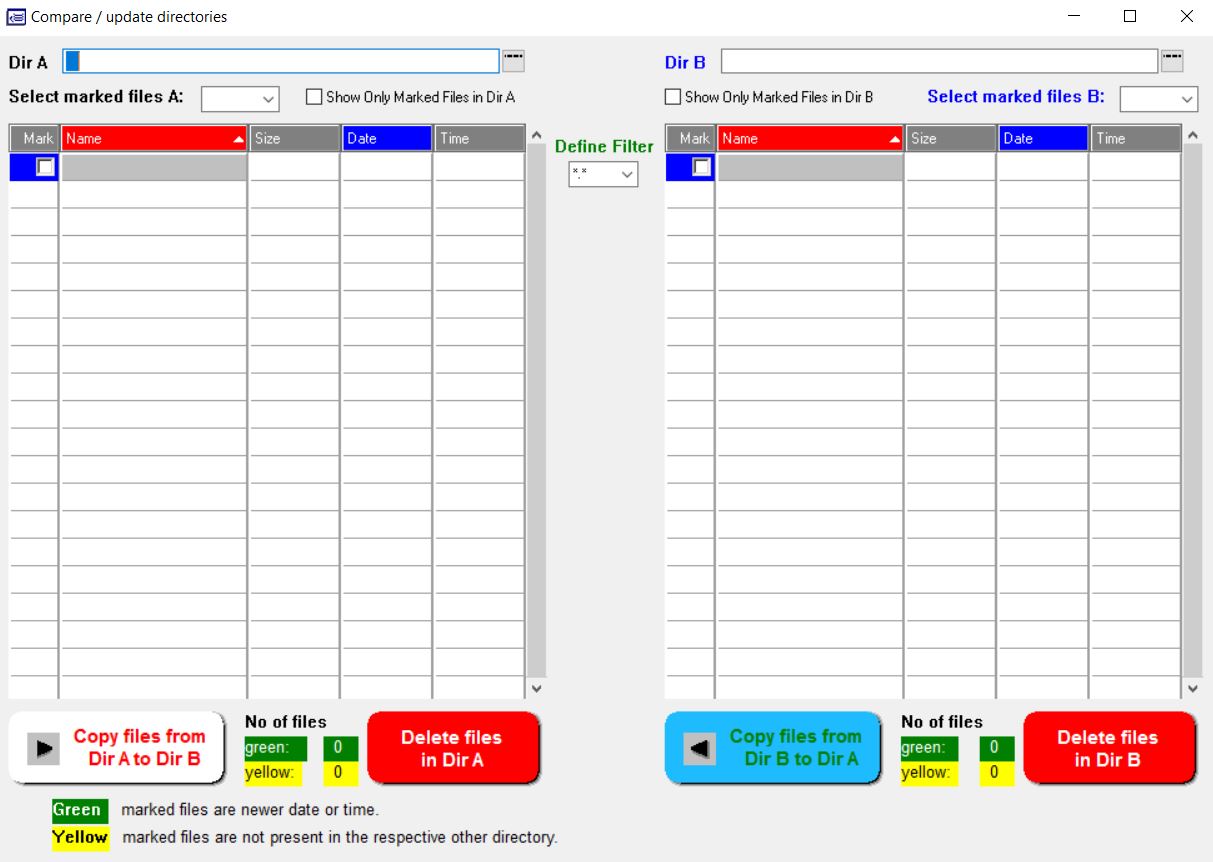 SYNC6.JPG [ 124.05 KiB | Viewed 7165 times ]
This is the screen I see on my system.
The following occurred to me:
- the line below "Dir A" (@ 0,0 …) is not displayed. This line has @ 1.5,0
- the green text "Define Filter" (@ 3.5, 62.5 ..) should be displayed
in line with the headline of browse, it's now some rows below.
What is the reason for this behavior?
I have realized that in my code in lines 146, 151, 168 by definition of FONT
an empty space is behind the size (e.g. "12. Arial Bold").
Could that be the reason?
Dieter