next Windows Control to play with Xbase++
Attachment: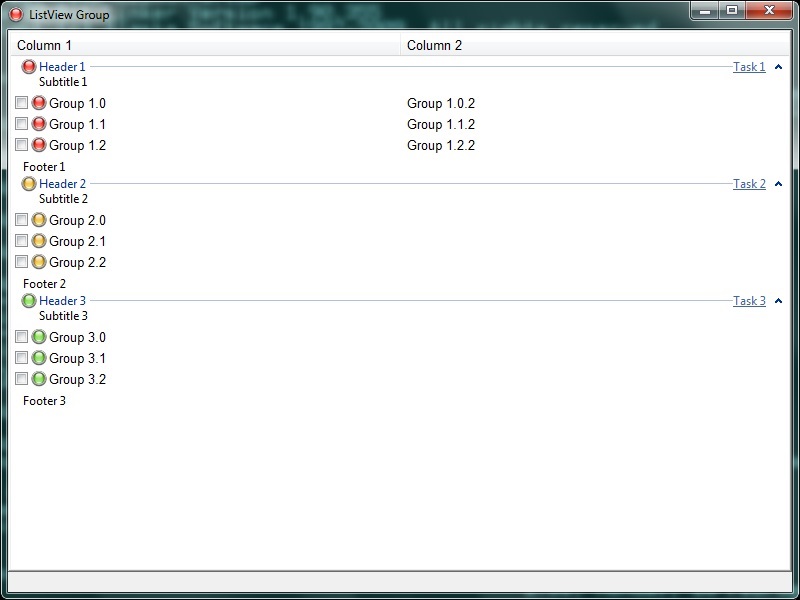 LVGROUP_Unicode.jpg [ 63.46 KiB | Viewed 13581 times ]
it use Listview in Group Modus like Explorer.
it have Header/SubTitle, Footer and a Button to collaps/expand Group.
it can use Checkbox and Imagelist.
when used in Report Mode, like Sample, you can add Column for SubItem
Attachment:
File comment: EXE v1.9.355
need DXE.LIB (xbp_listview)
and ot4xb Runtime

LVGROUP.ZIP [343.8 KiB]
Downloaded 672 times
new DXE.LIB and Source Sample will follow soon.