Driving home from Minnesota last week, I passed a caravan of Fedex (3-trailer) trucks headed toward Boise on Interstate 84. Within 2 days of arriving home, scooters started appearing all over the city of Boise. They just dropped them off on the bike paths. Instructions are to download the app on your smart phone and you will then be given access to start the scooter and ride it. Everything is charged to your account. They have built-in GPS so the owners know where they all are at any time.
Even my Corgi wanted to ride one.
Quote:
How do I start this hog?
Attachment: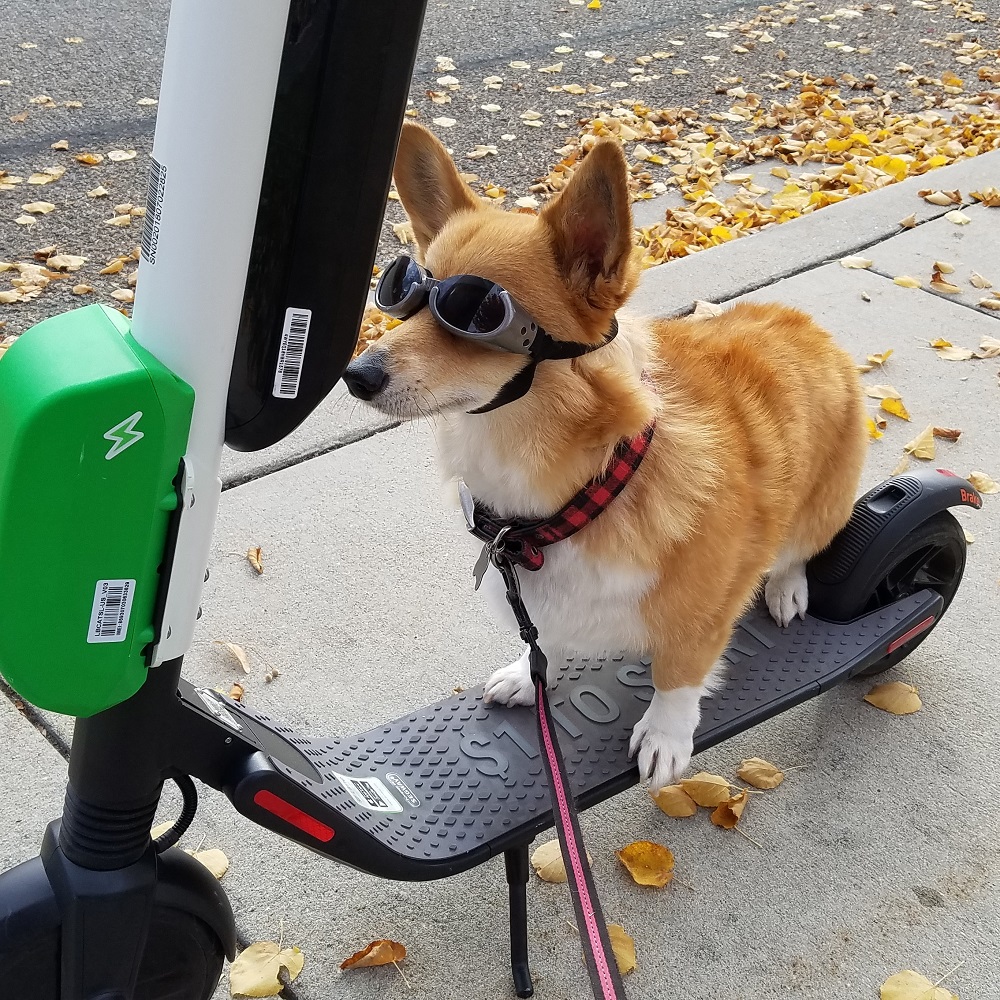 hog1000.jpg [ 505.56 KiB | Viewed 2968 times ]
_________________
The eXpress train is coming - and it has more cars.