This is my interpretation of Nikola Tesla's Death Ray.
I designed it using Blender software and then 3D printed it using ABS plastic filament.
It is light because of the 20% fill ratio, therefore it floats in water and is perfectly balanced.
It is Navy drone TDR-1.
BTW - Nikola Tesla also invented the technology of remote control for Navy drones.
My next version will be a full-stealth version.
https://www.discovery.com/tv-shows/teslas-death-ray-a-murder-declassified/
https://en.wikipedia.org/wiki/Death_ray
Attachment: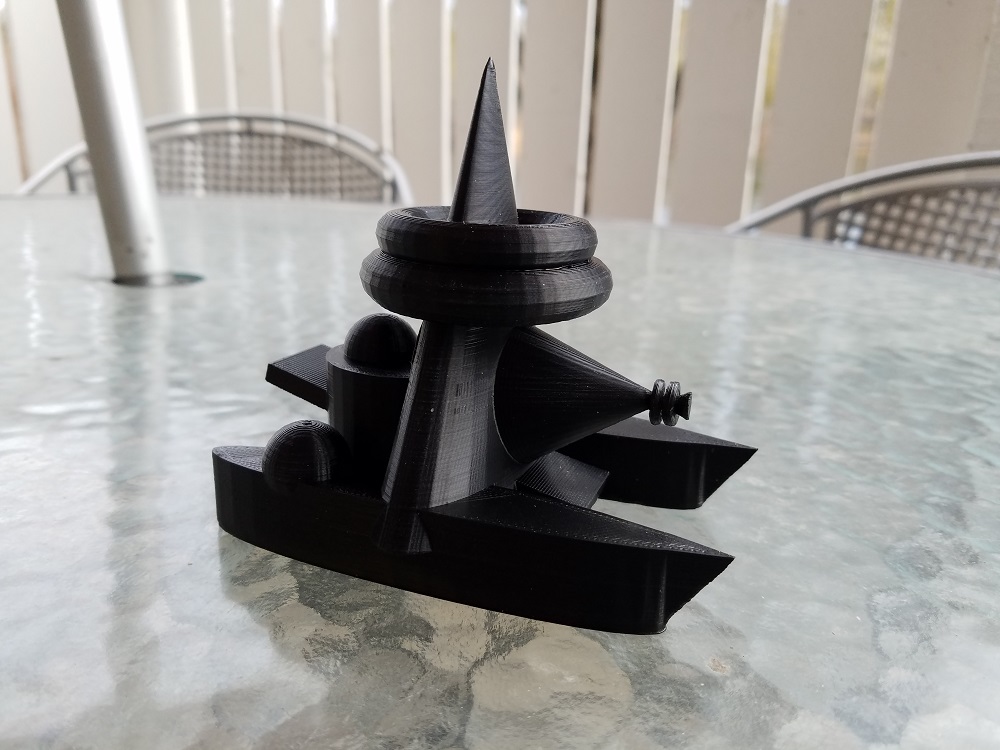 deathray.jpg [ 165.21 KiB | Viewed 3445 times ]
_________________
The eXpress train is coming - and it has more cars.