This is my 2nd project on my new Lulzbot Mini 3D printer.
The print quality is great.
I printed in high resolution using ABS material.
Now I can't get it off the print bed.
Had to order some special tools to get it unstuck.
It's all a learning experience.
I'm looking forward to designing my own projects in the future but, for now, there's are lots of good creations available for download from
https://cults3d.com/en
.
I want to first work with different materials to understand the printer before I start using modeling software.
Attachment: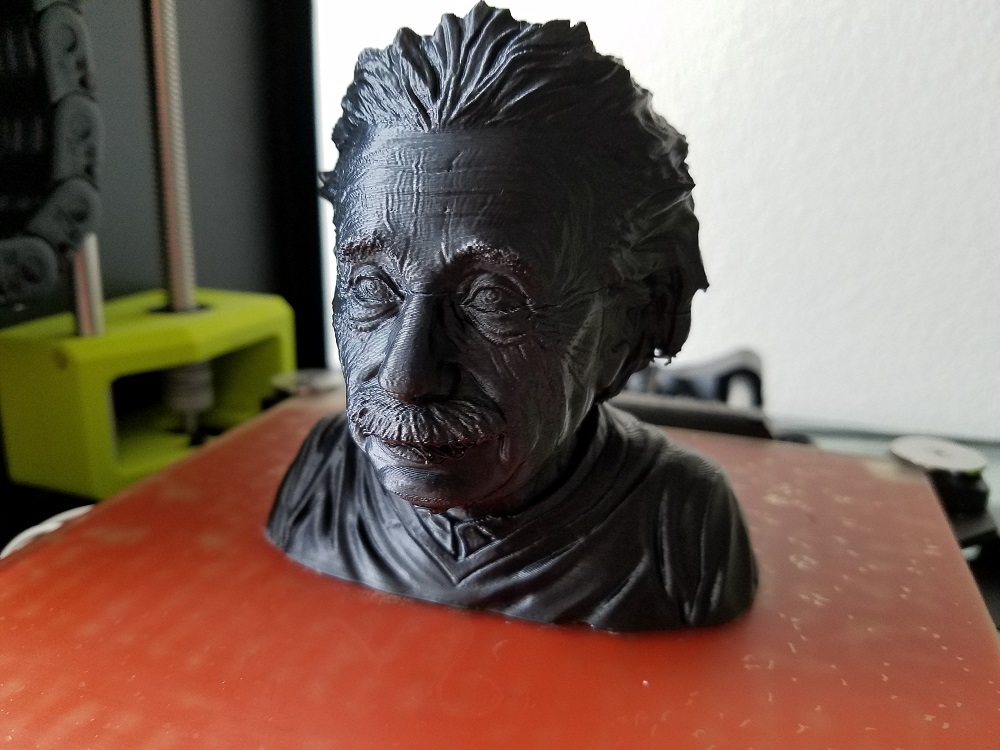 einstein.jpg [ 200.53 KiB | Viewed 3762 times ]
_________________
The eXpress train is coming - and it has more cars.