Eugene Lutsenko wrote:
Points where the Bezier curve is incorrect are circled in red
i have look forBezier curve Sample and found this Animation
https://www.jasondavies.com/animated-bezier/
---
as i can say : you use wrong Scale
i guess you need to calculate more Points between to get it smooth.
i found some Excel Sample like this
Attachment: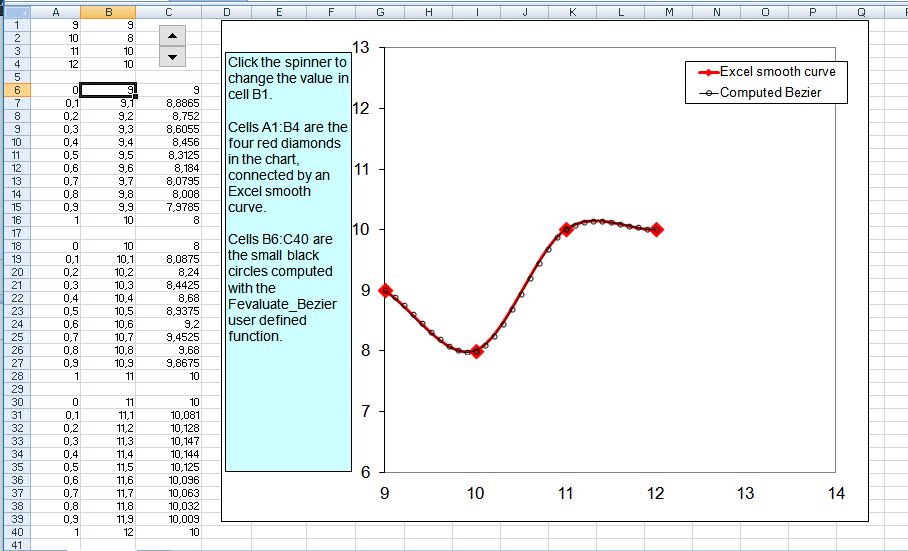 Excel_Bezier.JPG [ 92 KiB | Viewed 1250 times ]
it use Excel to calculate 10 Point between and to paint Chart
read more here
https://blog.splitwise.com/2012/01/31/mystery-solved-the-secret-of-excel-curved-line-interpolation/
---
there are 3-PP Solution to Read/Write Excel XLSx without Excel.
you can include Formula and Image. the Problem are calculation and Macro which are use in this Sample.
to do it with Xbase++ seems me wrong Way ... it take too much Time.
for Math Problem with many Data it is wrong Software